School Lunches Kids Love Delivered Daily
FREE FOR SCHOOLS, EASY FOR PARENTS, TASTY FOR KIDS!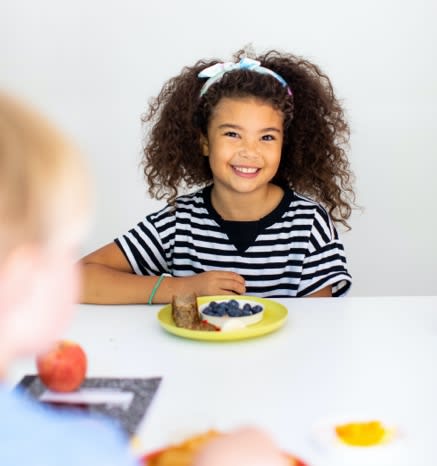 For parents, ordering school lunch has never been easier. Families choose from a wide variety of hot, nutritious lunches their kids will love through our user-friendly online Lunch Calendar. Orders can be placed days or weeks ahead of time with confidence through our secure payment processor.
We work with our school partners to craft exciting menus and to ensure our menus are accommodating of your student body's dietary needs and your food allergy policies. Our menus are always nut + shellfish-free. And we always have a wide variety of gluten-free, dairy-free, egg-free and vegetarian options available. With regards to other dietary preferences, we omit based on school requests. It is important to note however, that we cannot eliminate the risk of cross contamination with our service as we rely on an extensive network of restaurant partners to fulfill our weekly orders.
Discover How Easy It Is

Save Time and Money
Becoming a Yay Lunch school is easy: there are no fees for schools and delivery is always free. We work with you to deliver lunches on your schedule. We can sort lunches based on grade, teacher, or classroom and we can accommodate multiple lunch periods.
Menus are built with nutrition standards and family-friendly pricing in mind. We provided a variety of options throughout the week, so kids stay excited all week long as they get lunches from restaurants they know and love.
Learn More

Easy Fundraising
With Yay Lunch, every lunch order is an opportunity to earn money for your school. Built-in fundraising makes it easy for both parents and schools to raise money for more programs, PTA's and more! Yay Lunch is happy to provide a projected estimate on the amount of fundraising your school could receive from our program.
Get An Estimate
Always Safe
The health and safety of our schools, their students and staff is always our top priority. All Yay Lunches are:
Delivered by a Yay Lunch employee - not just any available delivery driver that happens to be in the area;

Prepared in clean and regularly inspected facilities;

Individually packaged, labelled, and come with disposable silverware.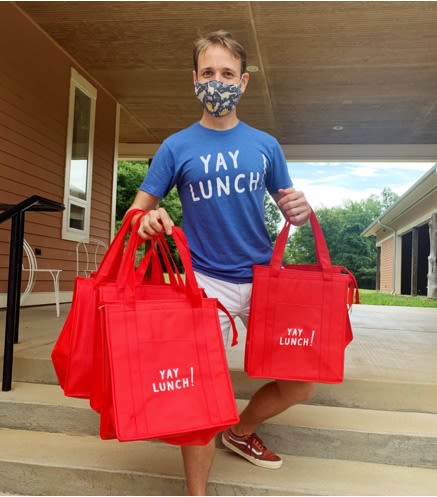 In light of COVID-19, we have added additional safety measures and practices to make lunchtime as safe as possible.
We offer contactless and classroom delivery.

Yay Lunch staff undergo daily temperature and symptom checks and always wear face masks and gloves during delivery;

Increased our team regularly wash hands, disinfect lunch totes, and clean lunch-related surfaces
Yay Lunch is proud to provide a COVID safe solution for school lunch.
Learn More About Safer Lunches
What Our Schools Are Saying
"We could not be happier with the customer service that Yay Lunch provides while delivering student's favorites. We have a record number of students who participate with Yay Lunch. It has been a huge success."
Principal, Saint Agnes School
Arlington, VA
"Making the switch over to Yay Lunch was absolutely the right decision for our school. Everyone that we work with is so incredibly wonderful and makes the whole lunch process a breeze. Yay Lunch has been amazing at making sure that we are able to still get hot lunches to our students while following our COVID protocols. I can't thank you all enough!"
School Administrator, Charlottesville Catholic School
Charlottesville, VA
"They offer & deliver healthy lunch options using local restaurants. The Yay Lunch staff are wonderful, dependable and always available to help in any way!"
Director of Admissions, Christopher Academy
Portsmouth, VA